The Reputation Doctor's Top 10 List of Reputations in Crisis for 2010
It's back! Each year, I put together my list of the top 10 reputations in crisis for the year and the following is the official Reputation Doctor's Annual Top 10 List of Reputations in Crisis for 2010. This list is compiled by and solely the opinion of top crisis public relations and reputation management expert, Mike Paul, known globally as The Reputation Doctor.
1. HAITI
I believe Haiti has the biggest reputation in crisis this for many reasons. To be blunt, it killed more human beings than the BP crisis and will have more lasting impact on people in general. Haiti got hit with a double whammy: the earthquake which killed over 100,000 people early in the year and then the hurricane which brought cholera and more deaths to the island in crisis killing more than 3,000 to date. Over $1.5 billion was raised and/or promised to the island, but less than 200 new homes have been built since the earthquake and many people are still living in the streets or in plastic tents for shelter! This is a disgrace! Like the entire continent of Africa, Haiti has become the latest country to be forgotten by us all when in crisis leaves the media's attention. The media has moved on and our hearts have also moved on. People continue to die of disease in Haiti every day. Please, let's not forget Haiti was the greatest tragedy of 2010 and, sadly, it may also make the list again in 2011. REPUTATION LESSON: Corruption is still a major problem with aid and money in politics in Haiti. The silence is also a cry for democracy and a just government to truly help Haiti's people. When a just government is in place, the leadership will cry out more frequently for its people.
2. BP (BRITISH PETROLEUM)
Notice I spelled out the full name of this global company as British Petroleum. The longer version of the name reminds the world the company responsible for one of the greatest oil catastrophes of all time is also a British company. The saddest part of the crisis is the damage done to the American gulf region in the south and its impact on marine life, tourism and people with a hurting economy and livelihoods changed forever, especially in the fishing industry. And of course, how could we forget the antics of the now infamous former CEO of BP, Tony Hayward, who shocked the world with his classic, insensitive comment, "I want my life back!" BP eventually agreed and removed him as CEO and shipped his responsibilities to Siberia in Russia. Some believe it is a much more suitable place for his lack of communication acumen and far enough away to protect the company from future reputation crises from his now frozen lips. REPUTATION LESSON: When you spill oil and ruin a country's coastline for generations, it requires the same humility, transparency and accountability, as if the Queen herself was the victim of the oil spill on the Royal grounds! Look for BP to continue to be in crisis in 2011, as the cameras follow the disaster on the ocean floor as the weather warms up this spring. BP tried to keep the cameras away, but we will see and learn more about the generational damage to the Gulf coast by BP in the coming months.
3. TOYOTA
The perception among many is that Toyota dragged its feet over the last two years when it came to addressing safety complaints. Not only is Toyota being forced to spend billions repairing the gas pedals on millions of cars, that recall, and others, has given Toyota its own "perception gap" with American car buyers. The truth is, there are millions of Toyota models out on the road and in showrooms that are safe and well made. But, after months of stories about faulty pedals, unintended acceleration and other defects that have caused Toyota to suspend the sale of some new models, many buyers have written off even looking at Toyota. At best, Toyota has a mixed reputation right now, and safety is certainly not at the top of the list. However, the brand seems to be holding up to other car companies. Maybe because of discounted pricing and other deals Toyota has developed to stay competitive. Others say the brand equity of being positioning as the # 1 car was a safety net during the crisis. REPUTATION LESSON: No company gains a reputation over night of being one of the safest cars on the road after so many recalls. Not even if the company is spending millions more on safety like Toyota. However, if Toyota keeps its eye on safety as well as innovation, it may soon trump Volvo to own the safety mantle too.
4. PRESIDENT BARACK OBAMA
President Barack Obama risks becoming a first in more than one way: the first Black President of the U.S. and he could also become the first Black, one-term President because of poor choices. Many believe President Obama should have kept his eye on the economy as he tackled healthcare reform and other issues first. The President says he made a mistake in not connecting with the people the past 2 years the way he did during his campaign. I disagree. He has always connected with the general public, when he speaks to us about issues we put first. We don't want to hear more about issues that don't affect our pocketbook. We also don't want to hear a President who some have labeled a socialist speak like a socialist. We need a President who understands the economic crisis our country has been in for several years now. We don't want a President who blames the past administration for our problems. He want a true leader who takes full responsibility for where his country is today and has a plan to fix it. We need job creation!! We need to see President Obama stand before a new business or revitalized corporation which are hiring hundreds and/or thousands of new people. And we need to see it soon or he will not be President for another term. REPUTATION LESSON: Don't tell us you are different and give us the same razzle dazzle! Show us change by being that change in leadership, transparency and accountability with consistency and truth.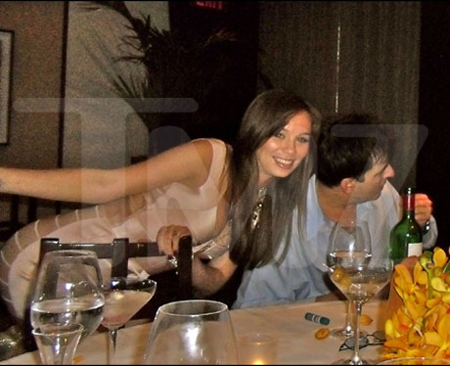 5. CHARLIE SHEEN
He's one of TV's highest-paid actors, starring in the highest-rated sitcom in America. He's also the poster boy for celebrity preferential treatment. It was a big year for Charlie Sheen, arrested Christmas Day 2009 for allegedly threatening wife Brooke Mueller with a knife. In January, he lost his Hanes underwear endorsement deal. In February, his car was stolen and ended up going over a cliff (the same thing happened to him a few months later). The same month he and Mueller went to rehab. In April, he allegedly was seen in the company of a prostitute which, for Sheen, is sort of like seeing Britney Spears carrying around a Starbucks cup. In June, he pleaded guilty on misdemeanor assault charges and got 17 days in jail. We're barely halfway through the year, folks. He came back big in October, trashing a New York hotel room before police found him intoxicated and naked, allegedly in the company of an "escort," whom he allegedly locked in the bathroom. In November he filed for divorce from Mueller, which makes sense. With all those prostitutes hanging around, the pair barely had any time to themselves. Finally, in December, prosecutors decided not to file charges in connection with the October event. To which Sheen actually said, "If a guy has a bad night, everyone goes insane and panics.